Sonesta Posada del Inca Yucay



«SACRED VALLEY - PERU»
Plaza Manco II, Yucay 123, Sacred Valley, Cuzco.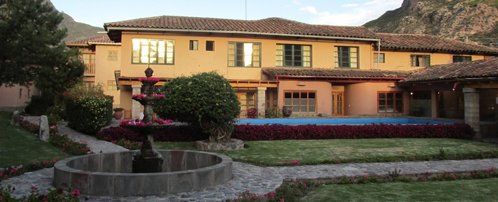 DESCRIPTION
A trip to Machu Picchu will be even more memorable when staying at the Sonesta Posada del Inca in Yucay. Located in Peru's Sacred Valley and only a train ride from Machu Picchu, the 84-room country lodge is the site of a 350-year old monastery that has been restored and enlarged with additional guestrooms, a quaint chapel, restaurant, gift shop and lounge. Majestic mountains surround the hotel and guests can explore the area by mountain biking, riding on Peruvian Paso horses, river rafting and hiking. Part of the Sonesta Posada del Inca is a converted 300-year old Franciscan monastery. Images of the past are reflected through the resort's colonial style with courtyards, lush gardens, a private museum of Peruvian artifacts and a beautiful chapel where matrimonial ceremonies can be arranged.